I have heard from some of you that you prefer Teacher's Notebook over Teachers Pay Teachers....sooooo I opened a store there too!! :)
I've added a tab at the top of this page with links to my store. Please add me to your favorite shops!!
And now...Here's a set of sight word cards. Pretty simple, but thought they may be helpful for you at some point! There are cards for all Dolch levels (pre-primer, primer, Grade one, two and three). You can get them
HERE-TpT
or
HERE-Teacher's Notebook
.
Only $1.00 for 215 sight word cards!! It's a STEAL!
Thank you so much to Beth Ann at
Taming My Flock of Firsties
and Mrs. Krull at
Of Primary Importance
for the Top Ten Award and the Lovely Blog Award!! :)
Here are a few AWESOME BLOGS that I am passing BOTH awards on to! :) Some of them have already gotten the awards, but I think they're deserving of a second nomination!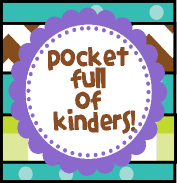 I've also had some requests for other subjects and activities. I LOVE this! If you have suggestions or ideas feel free to
Email Me!
If you give a suggestion I will send you the finished materials for free!
And...have I mentioned that I LOVE Spring? More than that I LOVE LOVE LOVE Starburst Jellybeans!!! So, I found some fun jellybean clipart and am putting together some fun stuff! I'm hoping to be done by Saturday, so....check back soon!